We offer professional affordable
web hosting & related services
Design
Ethiodomain Brand Design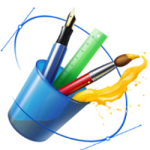 We are partnered with talented professional branding designers worldwide who can design your company brand including logo,
business card letter head and more in a very short period of time. All you have to do is fill the form and we will be in touch with you for more details.
We deliver
High Resolution Logo
Logo Transparency that you can print your logo on any material including on paper, shirts, metal, wood and marble.
Custom business card, letterhead, envelope design.
Vector and Source File to help you make changes on your logo at any time
Designs for your social Media pages including face book, twitter and other cover pages.
Revisions Unlimited
We can also animate your logo for advertisement, website or any other documentation
Order Now
Please fill the Logo Design Form Below.