ProHosting
Ethiodomain ProHosting Services
We are offering different ranges of highly efficient dedicated servers, adapted to the most demanding needs of any type of company.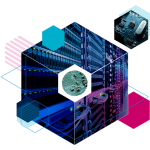 Powerful hardware, & Linux or Windows based Dedicated servers.

Virtual private servers with dedicated resources , full root access, & easy scaling

Sell our hosting, earn some cash. Create your own hosting business and run it any which way you like.
Scroll